Sociology & Animals Podcast
Season 2 (2021) Challenging Core Sociological Fields, Teaching and Research in Vegan Sociology
Season 2 of the Sociology & Animals Podcast is hosted by Dr. Corey Wrenn, Co-founder of the International Association of Vegan Sociologists and Past Chair of the Animals and Society Section of the American Sociological Association. In this series, Corey chats with various scholars, both emerging and established, who are pushing the boundaries of sociological thought and practice. This series is designed to appeal to classically trained sociologists new to Critical Animal Studies as well as students considering the many fields of possible study.
Season 1 (2020) Strategies for Success in the Sociological Study of Animals and Society
Season 1 of the Sociology & Animals Podcast is a podcast series hosted by Dr. Corey Wrenn, the 2019/2020 Chair of the Animals and Society Section of the American Sociological Association. This series interviews folks using species-inclusive sociology in a variety of academic and applied fields of research, work, and study. Our guests share how they came to the subdiscipline and to offer research tips and informal career advice for folks interested in pursuing animals and society professionally.
Season Two (2021)
In our first episode of Season 2, Lynda M. Korimboccus joins us to discuss socialization theory. We chat about how children are socialized to eat other animals as well as emerging research on vegan childhood socialization. We also think about how sociologists themselves are socialized to ignore nonhuman animals. For Lynda, vegan sociology is "upsetting the applecart (or egg carton)."
Lynda M. Korimboccus holds a Masters in Anthrozoology from the University of Exeter. She gained both BSc (Hons) in Politics & Sociology and BA (Hons) in Philosophy & Psychology with the OU. A committed ethical vegan and grassroots activist since 1999, she also works as a Social Sciences Lecturer in Scottish Further Education. A prospective PhD candidate in Sociology, she is committed to making academia accessible to all, from both Open Access and PlainEnglish perspectives. Author of "The Peppa Pig Paradox," her research interests are primarily the representation of animals in society, particularly children's television; wider vegan studies; and the mixed-race experience.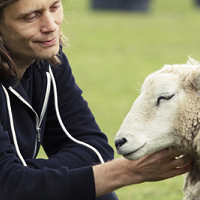 This episode examines the emerging field of Critical Animal Media Studies. We chat about the politics of teaching Critical Animal Studies, methodological developments, and effective communication with social movements, students, and academia. For Tobias, vegan sociology is "an opportunity."
Tobias Linné is PhD in Sociology and Associate Professor in Media and Communication Studies at the Department of Communication and Media, Lund University, Sweden. He has done research in the intersections of critical animal studies with media studies, for example in a project that analyses historical and contemporary examples of dairy milk being used as a symbol of white supremacy.
He has also designed and taught an undergraduate course named Critical Animal Studies: Animals in Society, Culture and the Media at Lund University, a course that provides an introduction to the field of Critical Animal Studies and discusses human-animal questions especially in relation to the media. In 2016 as an extension of the course, he also founded Lund University Critical Animal Studies Network (kom.lu.se/lucasn) a platform for developing Critical Animal Studies research, education and networking for academics and activists engaged in animal rights.
His current research analyses the global dairy industry through the concept of "milk colonialism," looking specifically at how dairy products are marketed in countries with little historical traditions of dairy consumption.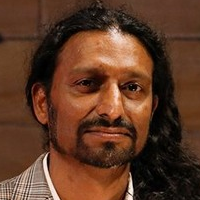 This episode explores the many theoretical contributions and possibilities of political sociology and philosophy. Dinesh introduces some of the ways that Marx and Foucault can be applied to Critical Animal Studies and highlights some intriguing theoretical advancements in capitalist theory.
Dinesh is a senior lecturer in human rights and socio-legal studies at the University of Sydney, with a background in social and political theory. He has had over 15 years experience working within civil society organisations, including in anti-poverty and disability rights roles. He is the author of many publications including The War on Animals (Brill 2015).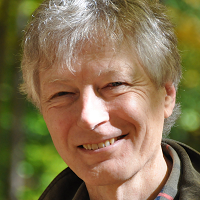 John Sorenson, professor of sociology in Canada's Brock University, is one of the founding sociologists in the field of Critical Animal Studies. In this episode, John comments on the globalized nature of speciesism and how global speciesism intersects with environmental, racial, and colonial violence. We also discuss his expansive teaching and research career; John has been teaching Critical Animal Studies since the 1990s. He is the author of numerous books, including Constructing Ecoterrorism: Capitalism, Speciesism & Animal Rights, Critical Animal Studies (ed.), and About Canada: Animal Rights. To John, vegan sociology is "trying to do our intellectual work in a way that is beneficial to animals" as an application of "cause no harm" that is in "service to our fellow beings."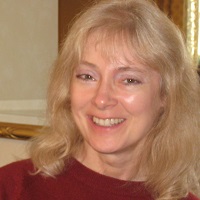 Bonnie Berry, PhD, is Director of the Social Problems Research Group and formerly university faculty. Her areas of research interests include appearance bias, animal rights, academic misconduct and ethical violations, and all measure of social inequality. She is the author of Social Rage: Emotion and Cultural Conflict; Beauty Bias: Discrimination and Social Power; The Power of Looks: Social Stratification of Physical Appearance; (co-author) Scholarly Crimes and Misdemeanors: Violations of Fairness and Trust in the Academic World; Appearance Bias and Crime; and numerous research articles on a range of social problems topics. She serves as editor of the Solving Social Problems series for Taylor and Francis/Routledge. She is the recipient of the Inconvenient Woman of the Year Award (Division of Women and Crime, American Society of Criminology), the Mentor of Mentors Award, and the Herbert Bloch Award (the latter two from the American Society of Criminology). To Bonnie, vegan sociology is "the purest form" or "the most evolved form" of critical sociology.
Amy Fitzgerald, PhD is a Professor of Criminology in the Department of Sociology, Anthropology, and Criminology, and also holds a hybrid appointment with the Great Lakes Institute for Environmental Research, at the University of Windsor. Her research focuses on the intersection of harms (criminal and otherwise) perpetrated against people, non-human animals, and the environment, and she is a founding member of the University of Windsor's Animal and Interpersonal Abuse Research Group. She has published several peer-reviewed articles and books, and is currently working on three grant-funded projects, one of which is a five-year SSHRC funded study titled "The intersection of violence against women and animals in Canadian homes: Developing much-needed research-informed programs and policies." Fitzgerald is the recipient of a Distinguished Scholarship Award from the Animals and Society section of the American Sociological Association for an article co-authored with Linda Kalof and Tom Dietz, the Mid-Career Outstanding Faculty Research Award from the University of Windsor, and was most recently a visiting research fellow in the Animal Law and Policy Program at Harvard University.
For Amy, vegan sociology is "a sensitizing tool or a perspective [that is] helpful to better make sense of very complex human issues." "It sensitizes me to pay attention to forms of intersecting harms that I think would otherwise wouldn't receive attention."
Professor David N. Pellow is the Dehlsen and Department Chair of Environmental Studies and Director of the Global Environmental Justice Project at the University of California, Santa Barbara where he teaches courses on environmental and social justice, race/class/gender and environmental conflict, human-animal conflicts, sustainability, and social change movements that confront our socioenvironmental crises and social inequality. He has volunteered for and served on the Boards of Directors of several community-based, national, and international organizations that are dedicated to improving the living and working environments for people of color, immigrants, indigenous peoples, and working class communities, including the Global Action Research Center, the Center for Urban Transformation, the Santa Clara Center for Occupational Safety and Health, Global Response, Greenpeace USA, and International Rivers.
Because the environmental justice movement is so focused on public health, nonhuman animal life has been treated as a secondary concern. In this episode, we discuss how the discourse on environmental justice might be expanded to include nonhuman communities. "This is something that has got to change, and this is something that is starting to change," David emphasizes.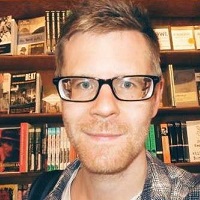 Dr. Richard White is a critical geographer at Sheffield Hallam University. Richard is greatly influenced by anarchist praxis and his main research agenda explores a range of ethical and economic landscapes rooted in the intersectional contexts of social justice and total liberation movements. Richard has published heavily in the area of Critical Animal Studies and is the editor of The Radicalization of Pedagogy: Anarchism, Geography, and the Spirit of Revolt (2016) and a contributor to Critical Animal Geographies (2017).
In this episode (Richard's first ever podcast interview!), we chat about the history of Critical Animal Studies, the role of capitalism in animal oppression, and the radical politics of food production. Richard explains how critical geography, with its focus on space and place, informs vegan sociology. Read more about Richard's work on Academia.edu.
Season One (2020)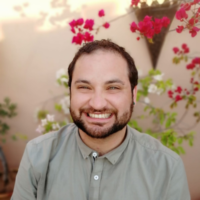 Dr. Grassian earned a PhD in Social Policy with the University of Kent. In this episode, he discusses how scholars can integrate social policy, intersectionality, and sociological theory for a variety of academic and applied career paths. Folks interested in pursuing a degree outside of the US may also find this episode useful.
Dr. Grassian conducted research with non-profit organizations promoting meat reduction and veg*nism, in the largest study of its kind and has given presentations all over the world about the project. The project is mixed methods, incorporating a longitudinal survey, focus groups and individual interviews with campaign staff and participants. The full dissertation is freely available online, as well as a summary report. He also contributed to the seminal volume Environmental Nutrition (ed. Joan Sabaté), authoring a chapter entitled Food Policy: Where does environmental nutrition fit in?, and has additional publications currently in the pipeline.
His other research interests include behavior change, systems thinking approaches, humane education and policy and intervention effectiveness. You can follow his work via his blog, For Us All, or get in touch with him via email.
This episode discusses the importance of mentorship, developing a strategy for employment outside of academia, and applying classical sociological theory and Black feminist theory to Critical Animal Studies. Dr. Greenebaum is a professor of sociology at Central Connecticut State University. She specializes in feminism, inequalities, and animal rights activism. Her research covers issues related to vegan feminism and vegan identity. Her research is available on Academia.edu and Researchgate.net.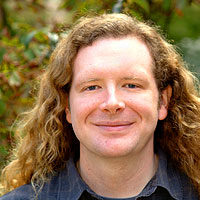 In this episode, we chat about the deeply intersectional nature of human/nonhuman relations and environmental issues. Dr. York also highlights the importance of thinking historically in our discipline with regard to how these issues have emerged over time. We also talk about the importance of centering our sense of justice in our academic endeavors.
Dr. Richard York is a professor of Sociology and Environmental Studies with the University of Oregon. He is an environmental sociologist whose work combines human ecology and political economy. He is both a theorist and an empirical researcher, who primarily uses quantitative methods. One focus of his research is on how the structural characteristics of societies, including demographic, economic, and technological factors, influence levels of resource consumption and pollution emissions. Additionally, he examines the connections between animals and societies. He also studies the sociology, philosophy, and history of science.
In this episode, we discuss the connections between communication studies and sociology, how section membership can nurture our interests and a variety of career paths, and the importance of bridging academics and activists with public sociology. Casey also outlines her work with the scholar-activism nonprofit, Faunalytics.
Casey Riordan spent five years working as a communications specialist in the U.S., U.K., and Australia before following her heart and dedicating her career to the animal advocacy movement. In 2018, Casey was accepted to New York University's inaugural Animal Studies M.A. program, where she became involved in the Animals & Society Section of the American Sociological Association first as a conference committee member and then as the newsletter editor. Upon graduating from NYU in 2020, Casey joined Faunalytics as their Communications & Development Manager, where she works closely with advocates and academics in the animal protection movement.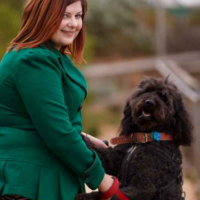 This episode discusses new sociological research on species-inclusive culture and the social construction of species. Dr. Sutton also discusses some strategies for survival in the discipline, including networking, building relationships, and adopting a broad sociological training. We also chat about the differences between animal law and sociology as well as new developments in sociology for other animals.
Dr Zoei Sutton is a sociologist specialising in qualitative research with both human and nonhuman animals. Dr. Sutton draws on her sociological expertise to analyse the relationships between human and nonhuman animals through qualitative interviews, observation and media analysis. Through this research she has examined both micro and macro levels of society to understand the nuances of everyday relationships as experienced by participants, and how these reflect and inform a broader social context. Her research interests include critical animal studies, social inclusion, the complexity and intersectionality of inequality and inclusive methodologies. Her research is available on Academia.edu and Researchgate.net.
In this episode, Dr. Nibert shares his path to the field beginning in 1983 and the institutional barriers the subfield has faced through its formation to present day.
Professor David Nibert is a scholar/activist who teaches courses on animals and society, global injustice, the sociology of law, and social stratification. He has worked as a tenant organizer, as a community activist, and in the prevention of mistreatment and violence against devalued groups. He is the author of several books: Animal Oppression and Human Violence: Domesecration, Capitalism and Global Conflict (Columbia University Press); Animal Rights/Human Rights: Entanglements of Oppression and Liberation (Rowman/Littlefield) and a two-volume work titled Animal Oppression and Capitalism (Praeger Press).
For additional commentary on the importance of Nibert's work, see this complementary video by sociologist Dr. Roger Yates.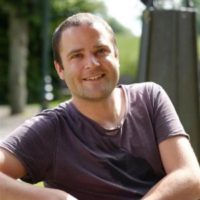 This episode covers the growth of animal studies in social psychology and spotlights emerging research, such as that investigating the "meat paradox" and vegan feminism. We also chat about some useful strategies for finding support in academia and getting your work recognized. Learn more about the upcoming Animal Advocacy Conference here.
Dr. Kristof Dhont is a Senior Lecturer and Director of Graduate Studies (Research) in the School of Psychology at the University of Kent in Canterbury, England. He is the founder and director of SHARKLab, dedicated to the study human intergroup and human-animal relations. He currently serves as Associate Editor for the journal Group Processes & Intergroup Relations (GPIR) and as Consulting Editor for the European Journal of Personality (EJP). Kristof's interests include the situational and personality factors that drive and sustain intergroup biases such as ethnic and gender-based prejudice as well as speciesism, with a special interest in social-ideological variables (e.g. social dominance orientation and authoritarianism) and identity-based processes. He investigates the factors shaping people's perceptions and thinking about animals, the complexities and paradoxes in human-animal relations, and the moral psychology of eating and exploiting animals. You can learn more about this fascinating research in his 2020 book, Why We Love and Exploit Animals: Bridging Insights from Academia and Advocacy (Dhont & Hodson eds., Routledge).
In this episode, we highlight the student experience. As we discuss how activists might realize their dream to be better advocates through sociological training, Loredana shares her unique path to animal studies from a nonprofit background in animal and environmental advocacy. She also offers insight on the importance of networking and using the growing interest in climate change as a platform for addressing speciesism. Loredana has been active with the ASA Animals & Society Section for a decade and operates the section newsletter and social media. She received her BS in Economics from the Romanian Academy Of Economic Studies, her MA in Sociology & Media from New York University, and is currently completing her PhD at Cornell University in Sociology. Her research interests include the politics of climate change, social movements, institutional discourse, organizations, and animals and society.
This episode offers a deep conversation on the methodological future and theoretical past of the discipline. Dr. Taylor also discusses publication politics and the balance that scholars might seek to achieve with their pursuit of social justice-oriented research and a secure career.
Dr. Nik Taylor is a sociologist who researches human relationships with other species. She is currently an Associate Professor in the Department of Human Services and Social Work at the University of Canterbury in New Zealand. Dr. Taylor came to Animal Studies following years of volunteer work in animal shelters and in domestic violence service provision. She has worked at Universities in the UK (Manchester Metropolitan University, the University of Salford, University of Edinburgh, and Oxford University), Australia (CQUniversity and Flinders) and New Zealand. Learn more about her work on her blog, Academia.edu, and ResearchGate.
This episode discusses the possibilities of radical vegan sociology for activist-scholars. Dr. Yates also chats about some useful sociological theories such as critical theory, zemiology, green criminology, and phenomenology. Lastly, we consider how reading, conferences, and maintaining an online presence can be of benefit to research and job opportunities.
Dr. Roger Yates is a lecturer in sociology at University College Dublin and the University of Wales, specializing in animal rights. He is a former executive committee member of the British Union for the Abolition of Vivisection (BUAV), a former Animal Liberation Front (ALF) press officer, and a co-founder of the Fur Action Group. He currently runs the Vegan Information Project in Dublin and co-hosts Common Ground, an animal rights philosophy program. Dr. Yates was sentenced to four years' imprisonment in 1987 for conspiracy to commit criminal damage on behalf of the ALF. After his release in 1990, he began an academic study of animal protectionism and social movements, obtaining his PhD in 2005 on the subject of human/non-human relations. Dr. Yates maintains a blog on his web site, On Human Relations with Other Sentient Beings and was a leading contributor to Animal Rights Zone (ARZone). Dr. Roger Yates also maintains an active Youtube channel.
In this epilogue, Dr. Wrenn summarizes the lessons learned from our ten guests with regard to institutional barriers, positive points on which new scholars might capitalize, and some concrete strategies for success. Dr. Wrenn also offers some her own personal experiences as a working-class girl from Appalachia with a passion for social justice. Yes, that's a cat! Ms. Trudy makes a very vocal appearance.
Dr. Wrenn is Lecturer of Sociology with the School of Social Policy, Sociology and Social Research (SSPSSR) and Co-Director of the Centre for the Study of Social and Political Movements at the University of Kent. She served as council member with the American Sociological Association's Animals & Society section (2013-2016), was elected Chair in 2018, and co-founded the International Association of Vegan Sociologists in 2020. She serves as Book Review Editor to Society & Animals and is a member of The Vegan Society's Research Advisory Committee. In July 2013, she founded the Vegan Feminist Network, an academic-activist project engaging intersectional social justice praxis. She is the author of A Rational Approach to Animal Rights: Extensions in Abolitionist Theory (Palgrave MacMillan 2016), Piecemeal Protest: Animal Rights in the Age of Nonprofits (University of Michigan Press 2019), and Animals in Irish Society (SUNY Press 2021).