Volume 2 is due to publish late 2023.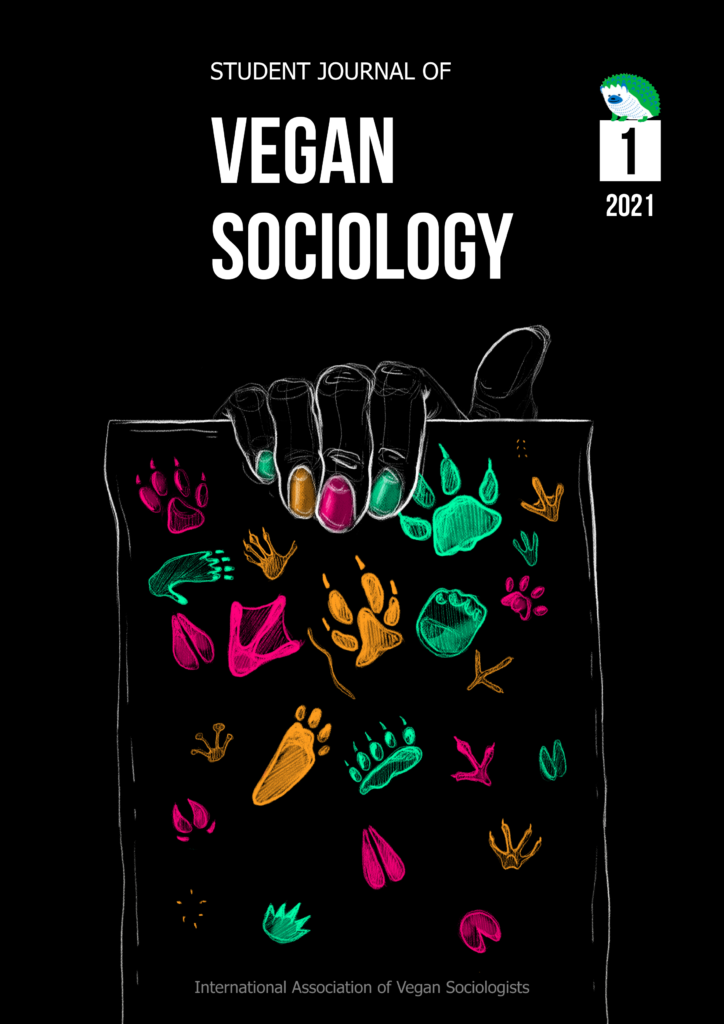 "Sociology is part of the seeing of other animals and, although still somewhat marginal to sociology, that sociological seeing is changing things in sociology. However, it is not just seeing other animals that should be a central component of sociology; the role of sociology in countering the oppression of other animals is also pertinent."
– Kay Peggs, Animals and Sociology (2012)
A publication of the International Association of Vegan Sociologists, the Student Journal of Vegan Sociology calls for new ways of human and nonhuman animal interactions, encounters, and ways of being. The journal compiles sociological papers that explore the question of nonhuman animal suffering and injustice as well as politics of liberation and vegan identity. We particularly welcome global presence of papers and voices that are underrepresented in the community.
Novel student research and new perspectives in vegan sociology are also prioritized. We recognize that student work can often be compelling, innovative, and of interest to the field, but that it often goes unrecognized. The aim of this journal is to spotlight student contributions to the scholarly pursuit of veganism and animal liberation.
Submissions should respect the ethos of the International Association of Vegan Sociologists. As such, papers should be in accordance with anti-speciesist or vegan principles, respect nonhuman personhood, and ally with nonhuman liberation. Papers with insufficient sociological framework will not be considered for publication.
Papers can be research-based or essay in style. Papers should be between 2,000 and 5,000 words, using ASA citation style. Papers should have an abstract and running headers and be separate from the title page, which should also include the running header as well as the author(s) name(s), affiliation(s), department(s), institutional address(s), and email address(s). Please do not include the author(s) name(s) on the submitted manuscript.
Please submit papers (and title page) to: editor@vegansociology.com. Submissions for upcoming journals are due by December 31 each year. Papers are managed by the editorial team and are subject to a blinded peer review. Please use your personal email for correspondence; university emails may expire during the review process and the editorial team will not be able to maintain contact.
This is an annual publication. We regret that only the best quality submissions can be accepted for publication.
Faculty Editor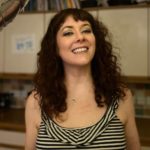 Dr. Corey Wrenn is Lecturer of Sociology with the School of Social Policy, Sociology and Social Research (SSPSSR) and Co-Director of the Centre for the Study of Social and Political Movements at the University of Kent. She served
as council member with the American Sociological Association's Animals & Society section (2013-2016), was elected Chair in 2018, and co-founded the International Association of Vegan Sociologists in 2020.

Student Editor in Chief
Bouchara Bejaoui is currently finishing her PhD in psychology. She's a social psychologist and her research interests are the explanation of speciesist behaviour and the barriers to change (cognitive dissonance, cognitive patterns, social representations, social identity, etc.). These other research interests are Social representation of speciesism/antispeciesism, veganism, animal ethic, values and ethics, attitude, belief, behaviour about climate change, group dynamics, inequality and social justice (including animal rights).
Assistant Editor in Chief
Maria Martelli is an independent researcher working from within the intersection of posthumanist, feminist and antispeciesist theories. She has an MA in Advanced Sociological Research at the Faculty of Sociology and Social Work, University of Babeș-Bolyai, Romania, with a thesis that offers a critique of how anthropocentrism is shaping the sustainable development goals, particularly those of education for sustainable development. Currently, she is a member of the Institute for Social Solidarity, a network of researchers preoccupied with social inequality, and works on hybrid and collaborative video-essays at just wondering.
Faculty Advisory Board
Dr. Matthew Cole is Lecturer of Criminology with the Open University. Matthew's current teaching focuses on social harms against nonhuman animals. He is a preeminent scholar in vegan sociology, publishing many of the foundational texts in the field.

Dr. Jessica Greenebaum is a Professor of Sociology at Central Connecticut State University. She regularly teaches Sociology of Gender, Feminist Theory, Animals & Society, and the Culture and Politics of Food as well as Qualitative Methods and Senior Seminar. Dr. Greenebaum has over a dozen peer review articles and was formerly an Associate Editor for the journal Society and Animals and the Animal and Society Section Chair of the American Sociological Association.
Dr. Catherine Oliver is a social, cultural, and political geographer interested in more-than-human geography and urban studies. Her research responds to changing demands on food systems, ecologies, and urban space, and seeks to understand how non-human life is governed and regulated in cities.
Dr. Zoei Sutton is a sociologist specialising in qualitative research with both human and nonhuman animals. Her work has focussed on critically exploring human-animal relationships, drawing on her sociological expertise to analyse the relationships between human and nonhuman animals through qualitative interviews, observation and media analysis. Through this research she has examined both micro and macro levels of society to understand the nuances of everyday relationships as experienced by participants, and how these reflect and inform a broader social context. Her research interests include critical animal studies, human-animal-environment entanglements, anthropocentrism, social inclusion, the complexity and intersectionality of inequality and inclusive methodologies.
Student Editorial Team
Victoria Brockett is doctoral student in Sociology at the University of Illinois at Chicago. Passionate about inequality and vegan sociology, she asks: How might white supremacy impact ideological and material relations among people as well as nonhuman animals and the earth? To this end, she conducted a national survey, exploring how race and gender may influence resonance across anti-speciesist, anti-racist, environmental, and health-centric vegan movement frames. Through research, she aims to equip activists with evidence to challenge mainstream stereotypes of vegans and potential adherents. In her dissertation, she plans to continue emphasizing co-constituting systems of human, nonhuman animal, and environmental exploitation by conducting an intersectional study of veganism and white space.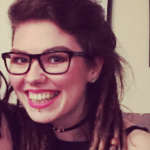 Sarah Burton is a PhD Candidate in Sociology at Nottingham Trent University. Her research interests centre around identity theory and the sociology of the everyday. Sarah's previous research studies have explored the nature of intersectional identities and their manifestations in the site of the everyday. Sarah's teaching experience includes two years of lecturing across undergraduate and master's level sociology modules covering topics of 'social structure and social life', 'thinking sociologically', 'the body and society', and 'social methodologies'. She is in her second year of her PhD project entitled: 'Becoming-vegan: a sociological exploration into vegan identities' and is supervised by Dr. Jane Pilcher, Dr. Kate Stewart, and Dr. Stefanie Petschick.
Lynda M. Korimboccus holds a Masters in Anthrozoology from the University of Exeter. She gained both BSc (Hons) in Politics & Sociology and BA (Hons) in Philosophy & Psychology with the OU. A committed ethical vegan and grassroots activist since 1999, she also works as a Social Sciences Lecturer in Scottish Further Education. A prospective PhD candidate in Sociology, she is committed to making academia accessible to all, from both Open Access and PlainEnglish perspectives. Author of "The Peppa Pig Paradox," her research interests are primarily the representation of animals in society, particularly children's television; wider vegan studies; and the mixed-race experience.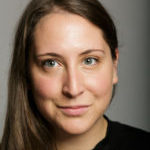 Rachel Lamarche M.A. is a PhD candidate and Lecturer within the RMIT School of Fashion and Textiles examining the relationship between Veganism and Fashion from various angles including the impacts and opportunities for the fashion industry, and implications for both consumer purchasing behaviour and identity projects. She has a bachelor's degree in Fashion business from the Université du Québec à Montréal and a master's degree in Arts management from RMIT University. She worked as a stylist in Montreal, Canada, and in public relations at luxury fashion house Stella McCartney in New York and Paris before moving to Australia in 2013. She is a writer for Bloomsbury Fashion Business Cases.

Sarah May Lindsay (she/her) is a doctoral candidate (ABD) in Sociology at McMaster University. Ms. Lindsay's research areas include human-nonhuman animal relations; human and nonhuman animal shelters and housing; nonhuman companion animals; nonhuman animal use and abuse (abolitionism); environmentalism and social movements; disability, "disease", and deviance; and speciesism. Ms. Lindsay's dissertation research surveys companion animal co-sheltering policies and practices at women's emergency shelters in Ontario, Canada. Ms. Lindsay is also co-chair of CSA's Animals in Society research cluster; elected council to the ASA's Animals and Society section; a member of the Animal and Interpersonal Abuse Research Group (AIPARG) and the International Association of Vegan Sociologists; and a co-organizer of the inaugural international animal sociology conference, Wordly Togetherness.

Norm Riley is an MA student in Sociological Research Methods at the University of Essex. He completed an MSc in Human Rights at the LSE in 2018. He is interested in perceptions of male vegans in hyper-masculine environments and intends to undertake PhD research exploring why working-class adult males in the United Kingdom might be resistant to reducing consumption of animal-derived foods. He gives vegan cookery demos and talks at comprehensive schools for Animal Aid, produces the Football and Society podcast and contributes to the independent football organisation, True Faith.