"Sociology is part of the seeing of other animals and, although still somewhat marginal to sociology, that sociological seeing is changing things in sociology. However, it is not just seeing other animals that should be a central component of sociology; the role of sociology in countering the oppression of other animals is also pertinent."
– Kay Peggs, Animals and Sociology (Palgrave 2012)
Student Journal for Vegan Sociology is inviting papers to be featured in our first edition of the new student-centered journal. Housed in the International Association for Vegan Sociologists, we are calling for new ways of human and nonhuman animal interactions, encounters and ways of being. We would like to compile a collection of sociological papers that explore the question of nonhuman animal suffering and injustice through a variety of perspectives, which include: Coexistence, rewilding, ethics, entertainment, sport, food and more. We would particularly like to see a global presence of papers and voices that are underrepresented in the community.
We especially welcome novel student research and compelling new perspectives in vegan sociology. We recognize that student work can often be compelling, innovative, and of interest to the field, but often goes unrecognized. The aim of this journal is to spotlight student contributions to the scholarly pursuit of veganism and animal liberation.
Submissions should respect the ethos of the International Association of Vegan Sociologists. As such, papers should be in accordance with anti-speciesist or vegan principles, respect nonhuman personhood, and ally with nonhuman liberation.
Papers can be research-based or essay in style. We anticipate a range of papers for submission, between 2,000 and 5,000 words, using ASA citation style. Papers should have an abstract and running headers and be separate from the title page, which should also include the running header as well as the author(s) name(s), affiliation(s), department(s), institutional address(s), and email address(s). Please do not include the author(s) name(s) on the submitted manuscript.
Please submit papers (and title page) to: editor@vegansociology.com no later than February 19th, 2021. Papers will go through the editorial team and are subject to a blinded peer review.
This is an annual publication. We regret that only the best quality submissions can be accepted for publication.
Faculty Advisory Board
Jennifer Rebecca Schauer, Boston College (Chair)
Matthew Cole, Open University
Jessica Greenebaum, Central Connecticut State University
Zoei Sutton, University of Adelaide
Corey Wrenn, University of Kent
Student Editorial Team
Lynda M. Korimboccus (Editor in Chief) holds a Masters in Anthrozoology from the University of Exeter. She gained both BSc (Hons) in Politics & Sociology and BA (Hons) in Philosophy & Psychology with the OU. A committed ethical vegan and grassroots activist since 1999, she also works as a Social Sciences Lecturer in Scottish Further Education. A prospective PhD candidate in Sociology, she is committed to making academia accessible to all, from both Open Access and PlainEnglish perspectives. Author of "The Peppa Pig Paradox," her research interests are primarily the representation of animals in society, particularly children's television; wider vegan studies; and the mixed-race experience.
Sarah Burton is a PhD Candidate in Sociology at Nottingham Trent University. Her research interests centre around identity theory and the sociology of the everyday. Sarah's previous research studies have explored the nature of intersectional identities and their manifestations in the site of the everyday. Sarah's teaching experience includes two years of lecturing across undergraduate and master's level sociology modules covering topics of 'social structure and social life', 'thinking sociologically', 'the body and society', and 'social methodologies'. She is in her second year of her PhD project entitled: 'Becoming-vegan: a sociological exploration into vegan identities' and is supervised by Dr. Jane Pilcher, Dr. Kate Stewart, and Dr. Stefanie Petschick.
Maria Martelli is an independent researcher working from within the intersection of posthumanist, feminist and antispeciesist theories. She has an MA in Advanced Sociological Research at the Faculty of Sociology and Social Work, University of Babeș-Bolyai, Romania, with a thesis that offers a critique of how anthropocentrism is shaping the sustainable development goals, particularly those of education for sustainable development. Currently, she is a member of the Institute for Social Solidarity, a network of researchers preoccupied with social inequality, and works on hybrid and collaborative video-essays at just wondering.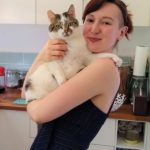 Renelle McGlacken is a PhD student based in the University of Nottingham's School of Sociology and Social Policy, looking at everyday understandings of animal research with particular interests in processes of knowing and caring. To explore how the topic of animal research is related to, Renelle uses archival documents from the Mass Observation Project, a national life writing project which explores 'everyday life' in the UK. Their PhD is part of a Wellcome Trust Collaborative Award bringing together 5 UK universities under the programme 'The Animal Research Nexus: Changing Constitutions of Science, Health and Welfare' (AnNex).
Gillian Moise is a Ph.D. candidate in the Department of Sociology at the University of California, Davis, whose areas of study include race, animals and society, environmental sociology, and social movements. Currently, Gillian is working on a dissertation project using original data gleaned from in-depth, semi-structured qualitative interviews with fellow Black vegans in order to better understand their experiences, explore their motivations for choosing the vegan lifestyle, and uncover how they make meaning of the relationship between racism and speciesism. Prior to starting her degree program at UC Davis, Gillian earned a bachelor's degree in Psychology from St. John's University and a Master of Public Policy from George Washington University. Additionally, Gillian spent over a decade working as an educator and administrator serving school-aged children from marginalized communities in several cities across the United States.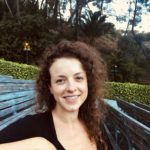 Nicole Raleigh is an MA student in Comparative Literary and Cultural Studies at Birkbeck College, University of London. Editor of the vegan lifestyle magazine, Just Natural Health & Beauty, she is passionate about eco-criticism and animal studies, interested especially in non-human animal exploitation within feminist fiction. Her dissertative research interests are centred on translation studies and interarts intertextuality.